Part 1: Computer Vision and Deep Learning
Finding lane lines

Workflow for lane detection pipeline:

Load video -> Greyscale transform ->Gaussian smoothing -> Canny edge detection -> select the region of interest -> Hough transform -> Draw lines on original video
Traffic sign classifier

Datasets: German Traffic Sign Recognition Benchmark
Three layers neural network including a fully connected layer
Test accuracy: 0.935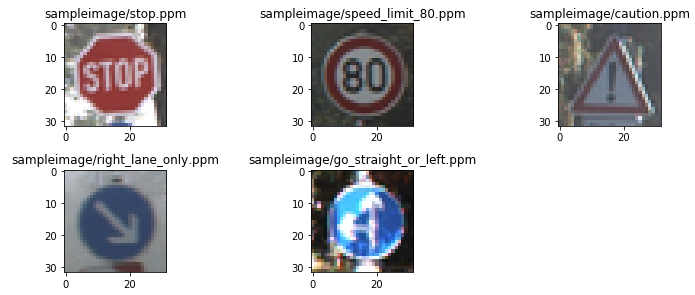 Advanced lane finding

Workflow:

Compute the camera calibration matrix and distortion coefficients given a set of chessboard images.
Apply a distortion correction to raw images.
Use color transforms, gradients, etc., to create a thresholded binary image.
Apply a perspective transform to rectify binary image ("birds-eye view").
Detect lane pixels and fit to find the lane boundary.
Determine the curvature of the lane and vehicle position with respect to center.
Warp the detected lane boundaries back onto the original image.
Output visual display of the lane boundaries and numerical estimation of lane curvature and vehicle position.
Vehicle detection and tracking
Part 2: Sensor fusion, Localization, and control
Extended Kalman filter
Uncented Kalman Filter
Kidnapped vehicle
PID controller
Model predictive control
Part 3: Path planning, concentrations, and system integration
Path planning
Semantic segmentation
Functional safety
Systemintegration